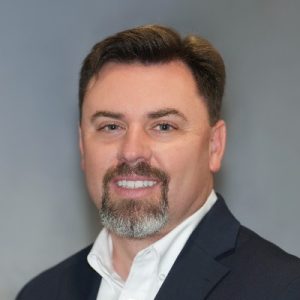 Zach Simpson
Vice President of Engineering
As the Vice President of Engineering for OpenVault, Zach is responsible for the development and enhancement of existing OpenVault solutions. In this way, Zach works within the leadership team to align priorities to customer requirements and user experience, including design input and detailed project reviews; implementation of technological solutions, analytics and products to address customer needs; and development of strategic plans to enhance product development and customer delivery.

With more than 20 years of experience managing, architecting and investing in enterprise, mobile and analytics solutions, Zach has a diverse background working in global enterprise businesses, broadband, nonprofit and startup environments, including as a co-founder of several small businesses in Pennsylvania. Zach also has more than a decade of enterprise experience working at SAP within the Services, Education and Training organizations. Earlier, he was also responsible for managing day-to-day reliability engineering War Games, lab and associated quality operations for Comcast. 

When Zach is not thinking about how he can improve broadband environments, he is most passionate about entrepreneurial endeavors, philanthropic activities and traveling. Zach currently resides outside Philadelphia, Pennsylvania.